5 Ways to Look Great in a Bikini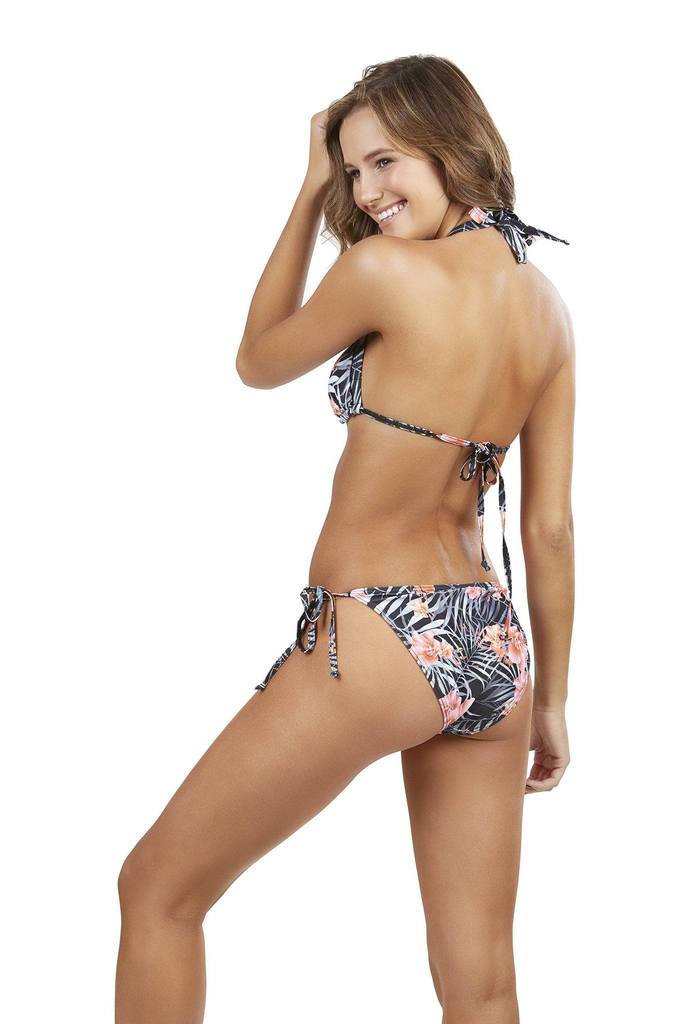 With summer upon us again and the sudden realization that its beach weather is enough to send any of us into a meltdown. Exposing that winter body is always a bit daunting after a cold winter where eating comfort food and also being a bit lax on the exercise. I guess the only good thing is that you aren't alone, most of us feel exactly the same way and the 'what am I going to do' thoughts are constantly swirling ahead of a planned beach day.
There are ways to get around this, to start feeling good about yourself and also feeling confident enough to wear a bikini without having a full head to toe coverup as a backup plan. Here are 5 really great points on how to feel good when both buying and wearing womens bikinis.
Get the right bikini for your body that fits right and flatters your shape. There is nothing worse than putting a bikini on that is either too big, too small or just is not a great style for your body shape. Everyone is different and that is what is so great about life. That is also what is so great about the bikini fashion at the moment where the choice is huge and the best part – they are all fashionable!
The choice in bikini pants can play a big part in feeling confident as you have the choice of skimpy, full bikini briefs and even the high waisted ones. These high waists are great for hiding a bit of the left-over winter tummy and are also so comfortable to wear. The skimpy, higher cut variety can be really flattering on the bottom, so give these ones a look also as you might be pleasantly surprised.
Getting a spray tan or doing a fake tan at home can add volumes to feeling great and beach ready. For some reason, adding a healthy glow to our skin can make us feel healthier and also it helps with the overall beach babe look. There are some really great fake tans around that come out very natural so do your research as there is nothing worse than coming out orange!
The colour and the print of the womens bikini can have a huge impact on how you feel wearing it. Some of these gorgeous floral or animal prints are so on-trend and also the colours are beautiful. You can totally rock these pieces no matter what size or body shape you are as they are so flattering and cool. Check out some of the awesome bright prints around as they are gorgeous statement pieces.
Styling your swimwear is also important as the right accessories can make a difference. Going for the quintessential Australian beach babe look is not as difficult as you may think. All you need is salt spray for your hair (to give those tousled beach hair waves and look), some SPF lip-gloss which not only looks good but also protects your look and of course a coverup and sandals for the trek to and from the sand.
To finish off this look, how about matching womens bikini's with a matching rashie? Nothing says beach like a rashie for sun protection especially if you are going to be participating in water activities whilst out on the sand. Protect your skin too!
If you are still feeling unconfident about bikini's at this point, why not think about a one piece? This has got a bit more fabric and covers a lot more than the bikini. They are definitely in fashion right now, from the high neck to the plunging neckline. Also, the boy leg to the high cut leg line. If you are considering a one piece, why not then look at the long sleeve swimsuit? These are also flattering, and the front zip can be positioned wherever you like to either add a cleavage look or for full sun protection.
There are so many choices and the fun part is getting out there and having a good look at what is around is the best way to then make a decision on what suits you. Have fun, that is the most important part of all!
Leave a comment