Best Swimwear Option for Protecting your Skin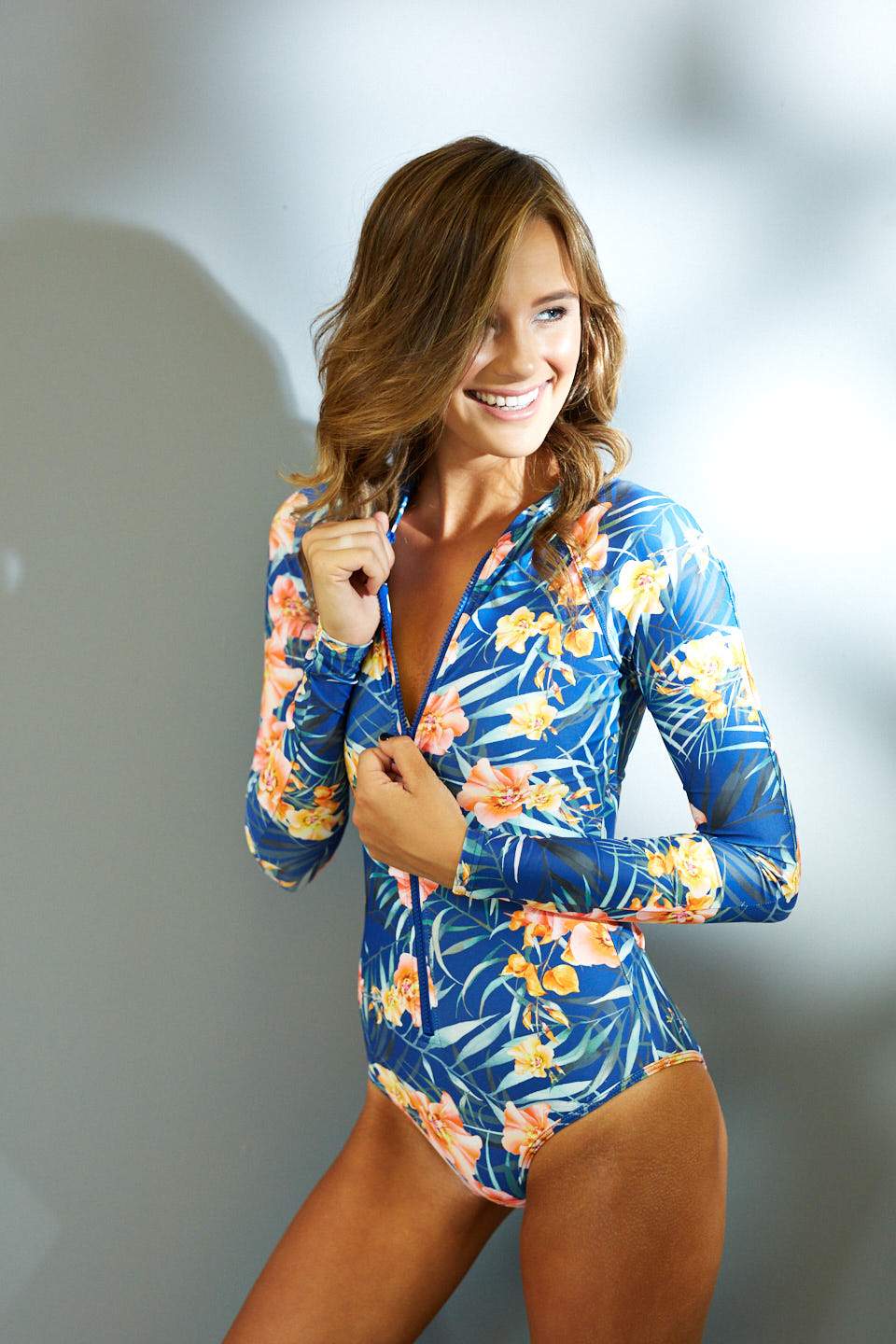 For protecting your skin, nothing beats choosing swimwear that looks great and also is sun protective. A little secret that women are becoming now aware of is the allure of the long sleeve swimwear. So, what makes this item of swimwear so good you might ask? For starters, it is actually a really flattering fit. It can create a gorgeous silhouette by accentuating your curves and even better, it protects your skin too! 
The theory behind sun protection is that it needs to protect your skin form the harsh rays of the sun. In summer, the UVA and UVB rays are extremely damaging and you will find the UV index will tell you exactly the times that they recommend sun protection. If you are like most Australians on the weekend on a lovely day, you are out and about somewhere around water. Be it the pool or the beach. It is at these times that you will be exposing yourself to the sun and the more sun protection you have got, the better it is for your skin.
Protecting your shoulders, back and chest from the sun when swimming can not only reduce your chances of a sun burn, but it also helps reduce the chances of developing a skin cancer later in life. Unfortunately, too much sun can be really detrimental to our health. It can also cause wrinkles and premature aging which I know most of us would prefer to avoid!
By choosing a long sleeve swimsuit, you are helping your skin by protecting the areas that conventional swimwear have got exposed. And the best part is that these swimsuits are so flattering to wear and look really great. The cut creates a gorgeous silhouette through accentuating your waist and being able to position the front zip where you like it, you can easily accentuate cleavage too! The high cut of the leg line works in perfectly too.
Available in a range of gorgeous hand created prints, you can find something that you will like plus also will work in with your existing wardrobe. You can pair it with shirts, pants or even skirts to move beyond the beach or the pool, the options are limitless for this gorgeous piece of fashion.
 So why don't you join the movement of protecting your skin and embracing the long sleeve swimsuit . You will not regret it!
Leave a comment