New Season Womens Long Sleeve Rashies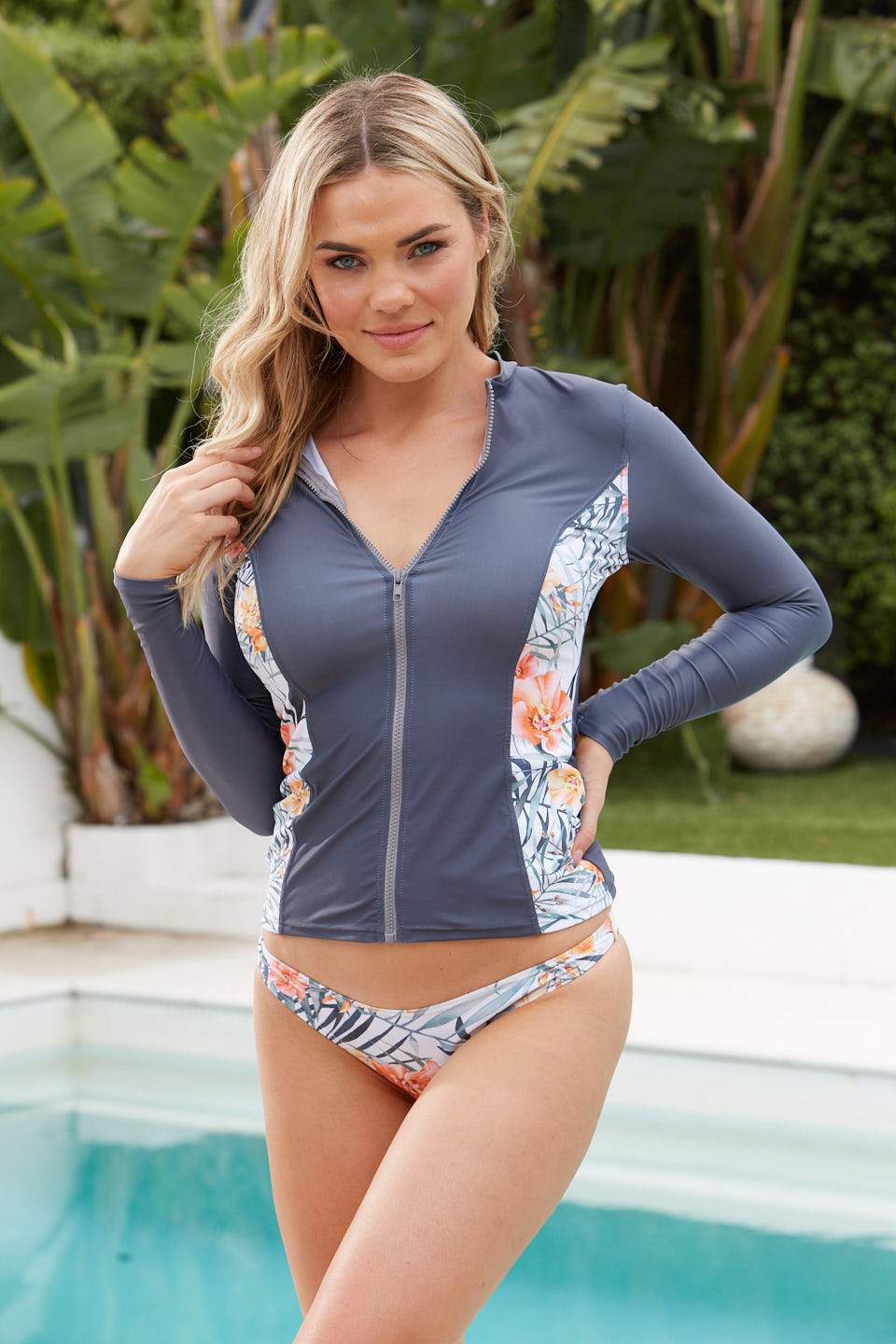 The best part about a new Spring/Summer season is all the new gorgeous prints and colours that are coming out. For us here at cat & I, there is nothing more exciting than bringing out our new range which feature all the on-trend colours and prints. Our team works with an experienced graphic designer in the Swim industry who creates hand crafted prints that are exclusive to our brand and embody our brand Cat & I.
Rashies and swimwear have become a fixture on the catwalks in fashion shows and each season brings new designs, colours and print patterns. Working with these prints to bring out gorgeous long sleeve rashies is a journey to ensure that what we bring out look great but are also functional and sun protective.
We like to let you have options of what you pair with your rashie which is why we keep our designs and prints classic. Pairing it with something that you already have in your wardrobe is so much easier if you aren't having colours clash. This also makes the rashie perfect for even just wearing out and about as you go about your normal day as it will fit in with pants, shorts and even skirts.
 Our womens long sleeve rashies are UPF 50+ which is what is recommended for ultimate sun protection in our harsh Australian sun. Long sleeves to protect your arms and shoulder are a must as well as protecting your vulnerable chest area and back. Keeping your skin safe is paramount given that the sun is getting more and more harsh. Getting sun damage and creating premature aging is something that most of us would like to avoid if we can, so wearing fashionable and comfortable sun protection is an easy fix to reduce this.
 Our womens rashies are designed specifically for Sun Protection, for the perfect fit and for comfort. Available in a range of stunning exclusive prints, these rashies are easy to care for, quick drying and so versatile.
To check out our current range, click here and your skin will love you for it.
Leave a comment