Womens Rashies You Will Want to Wear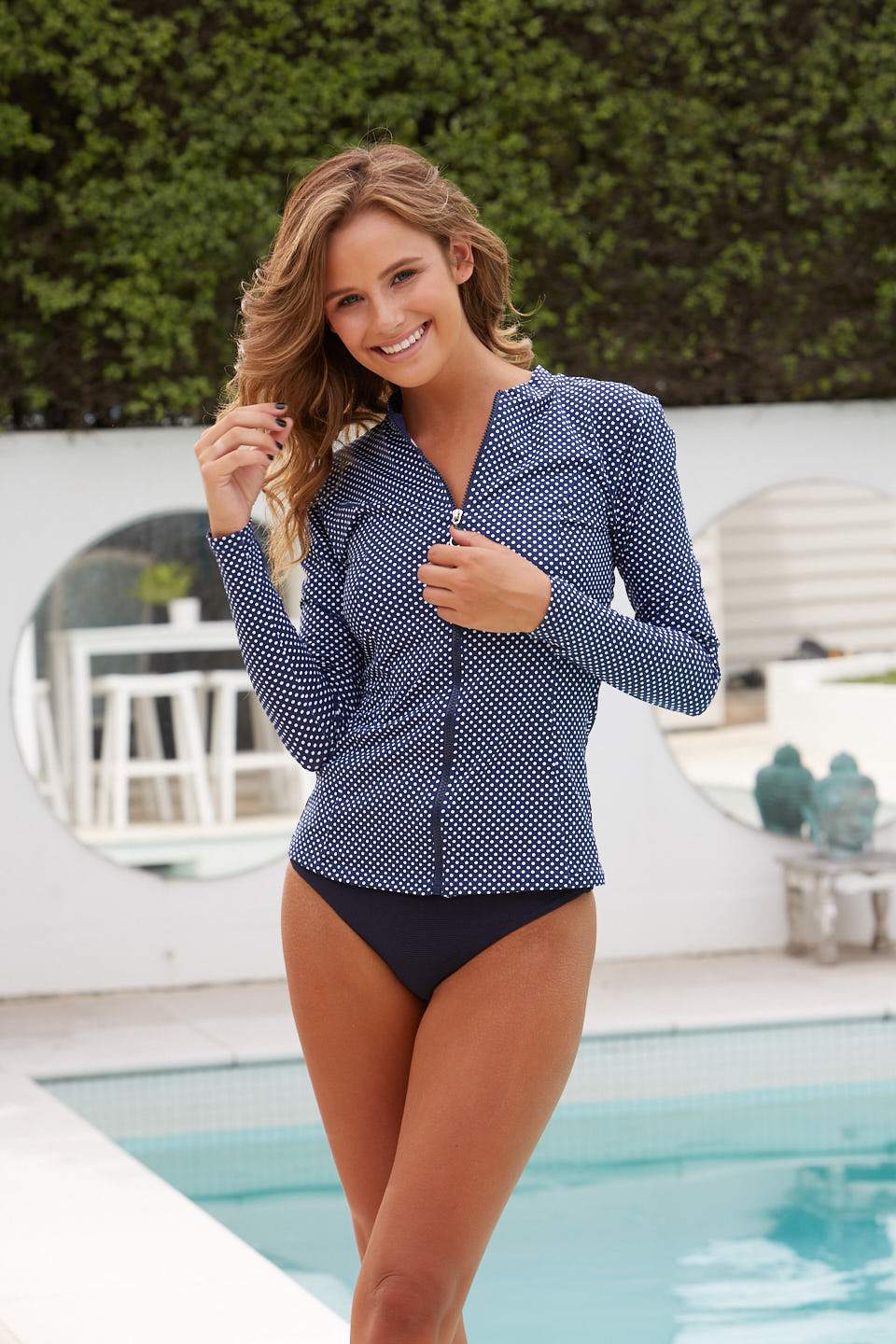 Womens rashies with a difference which you will want to wear all day as well as be comfortable all day. Why will you want to wear these rashies? Because of the beautiful on-trend print and also because they are so light and comfortable to wear.
We design our rashies and swimwear to fit which means that they are comfortable to wear. Having something that fits nicely and moves with you (especially in the water) makes you happier to wear it more often. This is so true of our designs as we know what the pain points are with fit and this is something that we constantly work on to make sure our collection works for you. From making sure the sleeve length isn't too short, to the longer length body which also protects more of the potentially exposed skin too.
How we choose our prints is another exciting feature of our swimwear. We make sure they are on trend with all the current fashions which means we are bringing to you the most beautiful and the latest in fashion. From animal prints to floral prints, they can work in with both your existing swimwear and also your wardrobe. Yes, they can even be worn out and about as they look great paired with shorts or a skirt on a sunny day. Our gorgeous graphic design artist brings beautiful prints to life which we are privileged to use on our swimwear.
We choose our fabric on comfort and weight which means that it is so light to wear that even ion a hot day, you will still find it as light as a feather and breathable too. The premium 4 way stretch ensure that it is very comfortable to wear, even when wet. And the best part, they dry so quickly after being in the water that you will have it on again in no time.
For sun protection and womens rashies that you will want to wear, check out our collection here
Leave a comment