Choosing a Rashguard That's Right For You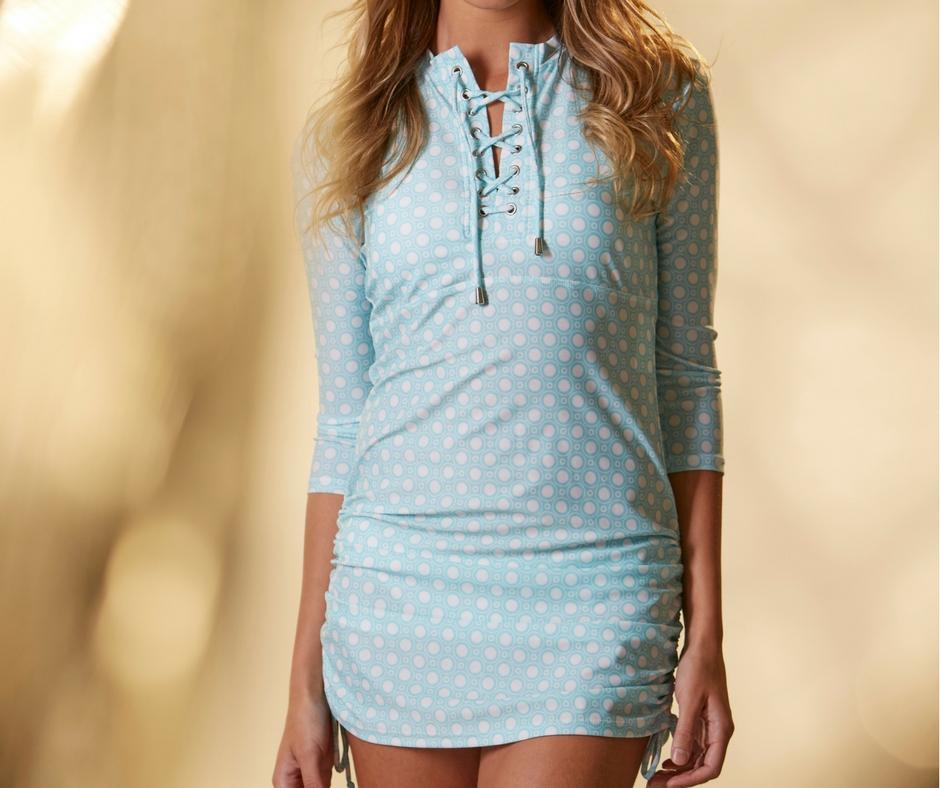 When it comes to selecting a rashguard, how do you know what is right for you? The right fit and style can become overwhelming especially if wearing a rashguard is something new. Historically rashies were worn by surfers to stop getting abrasion burns by their surfboards and to stop getting sunburnt when out on the waves. Here, the tighter the better was the way to go as the rashie was like a second skin.
 Today this iconic rashie has been transformed into something more fashionable which functions as both a fashion garment as well as sun protection. This means that there are more styles than ever to choose from and more headaches as to what is the right one for you.
 Here at Cat&i we have put together some tips to hopefully help make this decision easier.
 Rashguards are generally a tight fit so if you would like a bit of room in your rashie, we would recommend you go for a size larger than your normal clothing size.
There are lots of different sleeve lengths from t-shirt style sleeve, ¾ length sleeve and then the full-length sleeve. This is personal preference as some people will want the full coverage and others are happy to go a bit shorter for comfort. If going a shorter sleeve, it is recommended to cover the remaining exposed skin with a broad-spectrum sunscreen.
Length of rashguards can be variable but you will ideally want one which is long enough to cover your torso comfortably. There are longer rashguards that can be worn as both a rashguard and also a beach cover-up due to the extra fabric. These are a great option if you want something with a bit more coverage and works a treat for pregnant women.
 Choose a neckline which can give you the option of either being open or closed. Having a neckline that can be opened helps facilitate putting it on more easily and having it closed up will give your upper chest protection from the sun.
 The rest comes down to your personal preference as to colour, brand and style. Please let us know if you have got any feedback, comments or questions below and if you would like to check out our range of fabulous rashies please click here.
Leave a comment