Christmas Gift Guide – Mens Board Shorts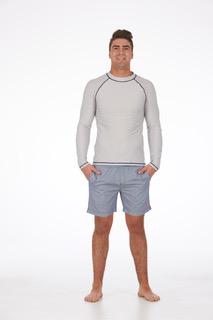 With Christmas quickly approaching, you might want to start planning your Christmas shopping and get gift ideas for loved ones. Christmas usually rolls around more quickly each year and if you are like many of us, it's the festive season before you even know it! If you are having trouble thinking of one for the man in your life, then we might just have the perfect gift idea for you!
To truly spoil him with a gift that is practical, comfortable and above all looks great, why not check out our mens board shorts. Available in 2 really great colours, Blue and Orange Stripe, our boardies are made to fit. Super comfortable for all day wear, these are the perfect gift for those men who like to hang at the beach during the day, then go for that cooling after beach beer later in the afternoon.
Purposely designed to be practical, they feature side pockets for holding valuables in, but then the pockets also have a mesh backing which ensures that they don't inflate when he is swimming. Also, with a built-in mesh lining, they are perfect for those hot days! No need for under garments and more layers which can get really hot. Quick drying and easy to care for, what else could be more perfect and practical? Perfect for all kind of water sports or for just hanging by the beach, our mens board shorts Australia can fit the brief!
Also, in our mens board shorts sale, we have got matching rashies to keep him sun protected all day long. They are UPF 50+ to protect him from up to 98% of all the UVA and UVB rays and help keep him sun safe. What better idea for a Christmas gift than something he will use and enjoy wearing?
So if you are struggling to come up with gift ideas, check out our mens range and there might be something there that will suit him perfectly!
Leave a comment