Classic Resort Wear with a Difference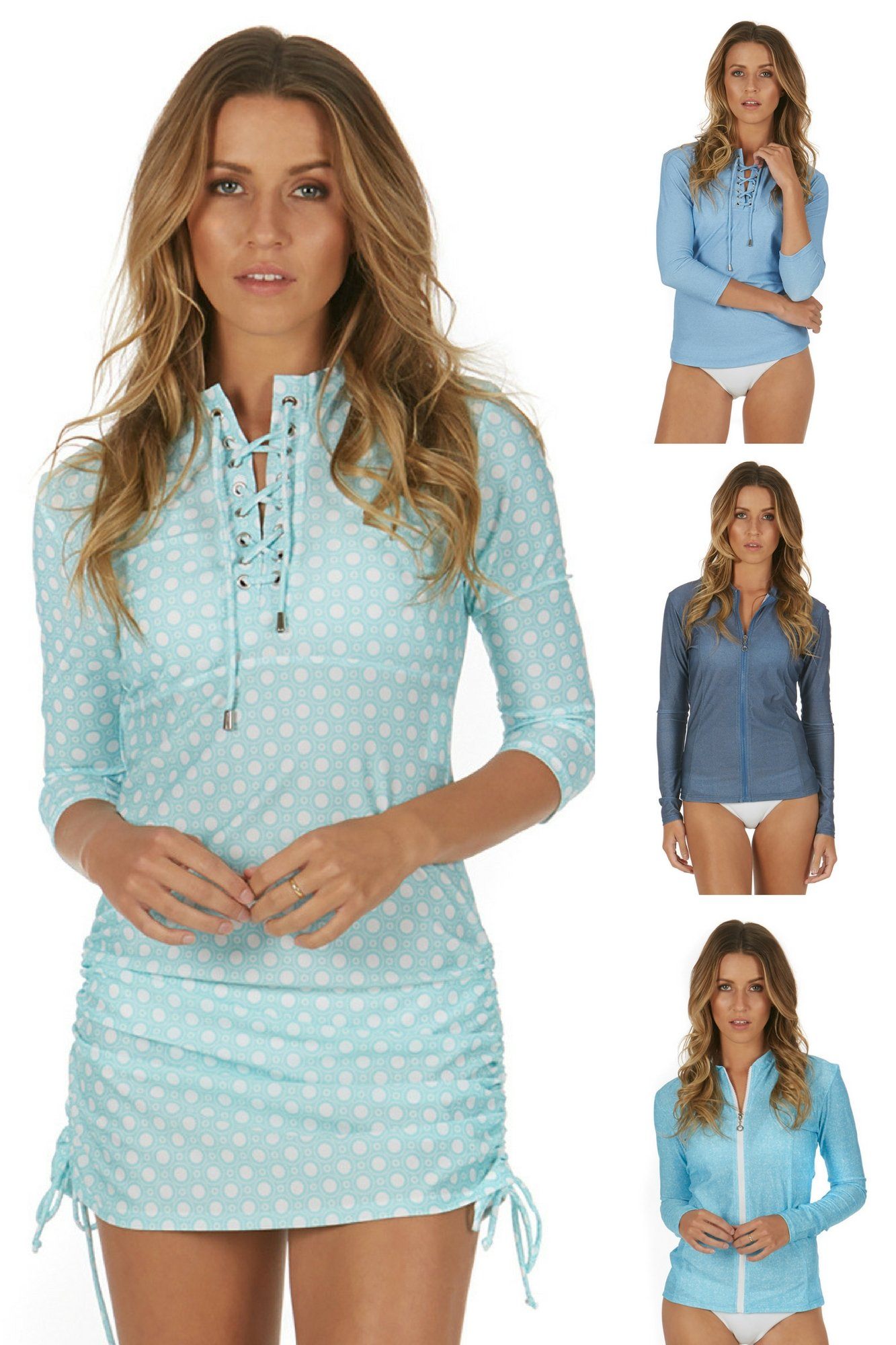 It's that time of year again. You are over the cold winter months and decide to start to look at going somewhere tropical and warm to thaw out. You are not alone as many people escape to the sun and tropical islands or Asia are some of the most popular places to escape for some much-needed warmth and relaxation. Just think of this: sand, sun, pool, cocktails and absolute relaxation. Sounds heavenly!        
What to pack? Sun screen, mosquito repellant and swimsuits are a must to take, but have you thought about sun protection clothing? Cat&I have designed some fabulous sun protection garments that are so much more than a UPF50+ piece of clothing. Our line of where fashion meets function holds so true for the range. Pieces that not only protect you from the sun and the UV rays, but you can happily sit by the pool with a cocktail looking great too! 
Our convertible top doubles as a top when you want to swim or just protect the top half of your body. The let the sides down to become a fabulous looking dress which can be paired with sandals and dangly earrings for the afternoon cocktail by the pool. And provide UPF 50+ sun protection too!
Leave a comment