Get Summer Ready for Womens Bikinis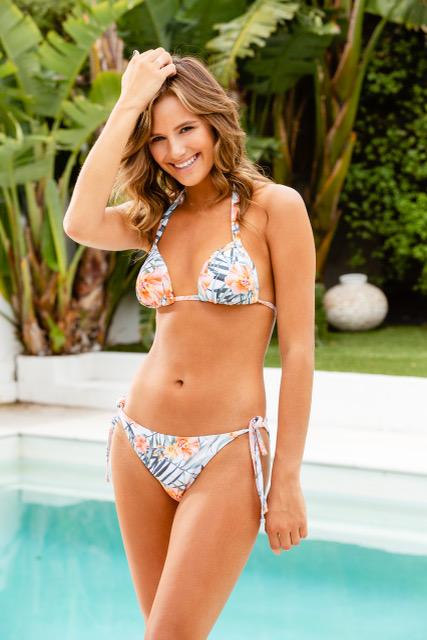 As another summer season rolls around, it always seems to come both quickly and slowly at once. Yes, we have all been waiting for the warm weather and that seems to always take forever. But on the flip side, being ready to strip off down to a bikini comes around far to quickly! We need time to get our winter hidden bodies ready to put on our
swimwear
and show off to the world. So how do some women seem to have at all sorted whilst most of us are still despairing our lack of exercise over the winter months? Let's face it, when it's too cold and miserable outside – our exercise regime just goes out the window.
Unfortunately it happens to the best of us but not to despair - there are things you can do to make sure you are happy and feel confident once stepping out in the beach to show the world your best you!
The first and the most important thing is confidence. Confidence in who you are, no matter what you look like and what size you are. We are all beautiful and there is nothing more beautiful than having confidence to say, 'here I am'! Yes, it can be daunting stripping down to practically nothing when venturing onto the beach after a long winter hiatus but have some sass, strut your stuff and don't worry about what anyone else things. This is your time and beach time is relax time!
When choosing a bikini, this can also impact on how you feel about wearing it. Womens bikinis are so varied in styles these days and they have become the all essential fashion item. Just check out the beach these days and you will undoubtably see the latest style and the latest prints all being exhibited. But it is finding the right one for you to feel confident in and to make your own statement. So how do you choose what is right for you and what you will feel confident wearing?
Both style and print play a huge part is getting the right one and you should choose one that calls to you and has personality. With the design and style, the latest trends are showing a high leg line on the bikini bottoms. This is great as it accentuates the leg line and gives such a flattering look. Whether you want the skimpy bottom (or cheeky bottoms) to go with it, or a more coverage look is up top you. With a tie bikini bottom, they are so versatile with this as you can get a smaller size for a more skimpy look (whilst the ties can be adjusted to make it fit) and a more large size for more coverage and again the ties are adjustable to make it fit. That is the beauty of going after something that is adjustable as it can depend on your mood on the day and how you are feeling.
The tie up bikini tops are exactly the same as a smaller size will offer less coverage, but the ties can be again adjusted to make it fit and similarly for larger sizes for more coverage. Having a good fit is essential as the last thing you want is the bikini being too large and constantly slipping down (annoying!) or on the other side, too small and you find it is cutting into you and uncomfortable. Especially for those women who are prone to going up and down with fluid retention or weight depending on where they are in their cycle. Yep, it happens to all of us!
Let's look at the print or the colour of the bikini and how this can play a role in making sure you are happy and confident to get your body out there on the beach. The print you choose can be either bright, sassy and fun or a more subtle or subdued colour pallet. If you want to make a statement, the brighter prints that make a huge splash or even a trendy, sexy animal print can be right for you. It can also be an extension of your personality and how you are feeling on the day. If you want to go classic or subtle, looking for a print which is more subdued in colour could be the way to go.  It's all about feeling good in what you are wearing.
A nice bronze tan can also be slimming if you are feeling a bit pasty white after hibernating. Our advice is to go for a spray tan instead of the real thing to help protect your skin from the sun and also the damage it can do. Do your research on clinics which do offer spray tans to make sure you get one that isn't the wrong colour for you and that you won't come out orange! I'm pretty sure most of us have come out of a spray tan where we have been mortified at the results, vowing to never get one again. But having a bit of colour does go a long way to give us more confidence to be bikini ready.
Being ready to jump into
womens bikinis
when the warm weather hits does take a bit of preparation, but this part can be fun. Have fun trying on and choosing a new bikini and maybe look at getting a couple so you can rotate depending on your mood. Make sure you have got something that can be adjusted with how it fits so you can go skimpy or conservative (options are always great!) and have fun getting a floppy hat, some cool sunglasses and a beach coverup. Happy beaching!
Leave a comment