Girls Rash Guard For Summer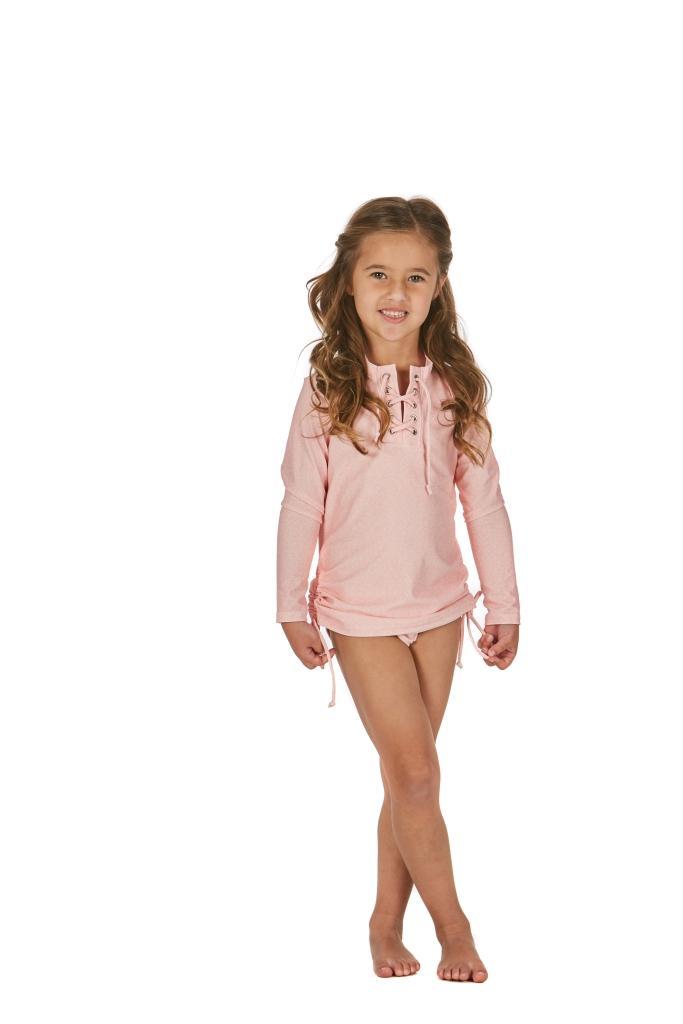 Looking for a
girls rash guard
this summer? Then check out these great Cat & I rashies that not only fit great but also are fun, highly visible and best of all UPF 50+. Here at Cat & I, sun protection is our focus as we first handedly know how important it is to protect yourself and your family from the sun's ever-increasing harsh rays. We also know that a well-fitting sun protection top which is also stylish as well as fashionable is also important.
Our
girls rash guard
has been designed with style in mind as we carefully choose our prints to be fun as well as highly visible. Visibility of your young ones is important on the beach or around the pool as we all know that kids can move so quickly. Being able to quickly identify that your little one is safe by either a distinct pattern or bright colour of the rashie bring peace of mind. Our
girl's rash guard Australia
have been designed to be unique and highly identifiable.
During these warmer months, sun protection is really important and protecting kids from the sun can help reduce their chances of developing a skin cancer when they are older. Dressing them in a UPF 50+ sun protection top can protect them from up to 98% of the UVA and the UVB rays which are the ones that do the most damage. UVA rays are the ones that penetrate deeper into the skin and cause premature aging. These rays are prevalent throughout the whole day regardless of sun or cloud cover. The other type, the UVB rays are the ones that are strongly linked to skin cancer and are around at during the middle of the day. This is why the Cancer Council recommends wearing sun protection and even avoiding the sun between the hours of 10 am and 4 pm to avoid these nasty rays.
With sun protection, just wearing a rashie or just wearing sunscreen is not enough. The very well known saying from the Cancer Council says it all: Slip, Slop, Slap, Seek, Slide. Protecting yourself and your young ones from the sun using all of these methods is your best way of looking after yourself and the family.
Slip on UPF 50+ sun protection clothing
Slop on a high SPF sunscreen – the higher the better
Slap on a hat – preferably with a large brim to help protect the face, neck and ears.
Seek shade is another one especially during the middle of the day when the sun is at its highest.
Slide refers to sliding on a pair of sunglasses as eyes can also get damaged by the UV rays and can get cancer too.
Our gorgeous girls rash guard can help protect against the sun in conjunction to the other ways listed above. Being UPF 50+ and being designed with long sleeves for full arm coverage, they are a really great way of providing sun protection. Our sizing is also true to size for the tops which ensures that they will fit as well as provide a good body length in the garment to ensure that it does protect the whole torso area.
Our convertible girls top has also got extra length, so it doubles as both a beach coverup as well as a swim top. Simply ties the sides up when swimming and let them down when playing on the beach to give more protection. Why not check out our collection for this summer and give her a gorgeous yet functional sun protection top.
Leave a comment