What Makes a Good Rash Guard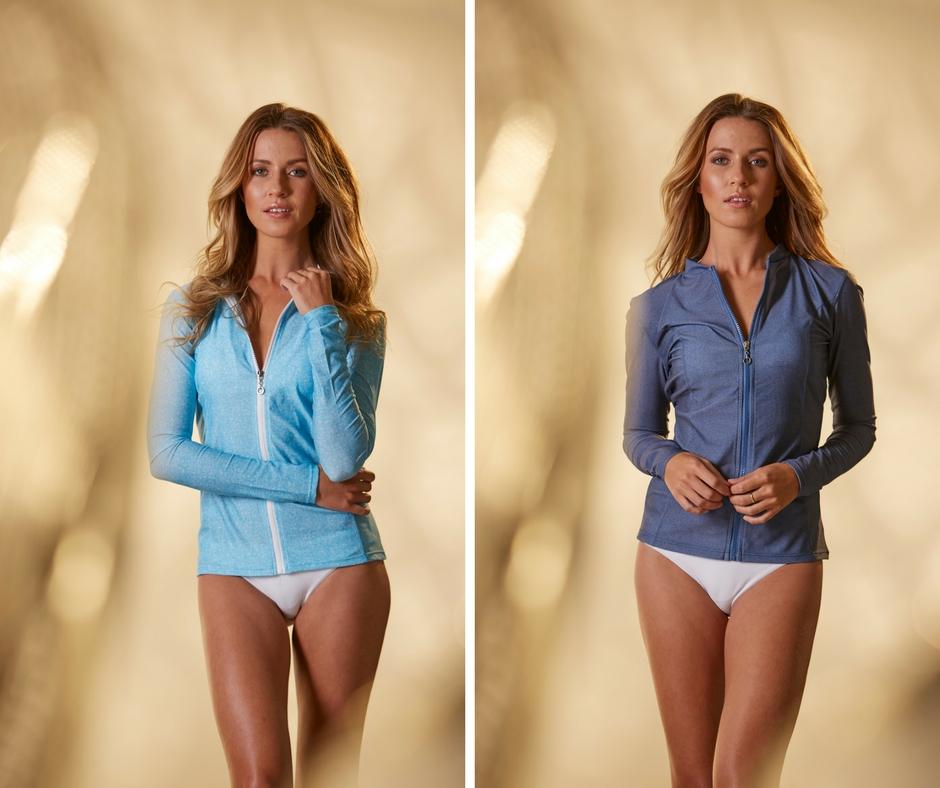 Rash guards are really starting to become the new fashion accessory, just take a look next time you are at the beach. As we are becoming more sunsmart, we are finding new ways to try and protect ourselves from the sun. Yes there is still the slop on the sunscreen, slap on a hat, slide on a pair of sunglasses and now slip into a chic and stylish rash guard. All these will help keep you protected when out on the beach or pool this summer.
So what should you be looking for when buying a rash guard?
The first and most important point is that it is UPF 50+. What this means is that the high UPF rating will help to filter out 98% of the UV rays that can harm your skin. A normal white t-shirt can offer protection around UPF 8, so you can see there really is a difference between the humble t-shirt and a specially made rash guard.
The second is that it provides coverage for what you want to cover with clothing. Among the most important parts to cover are the shoulders, back and chest area (in other words the torso). Any exposed areas should be slathered in a good high SPF sunscreen which is reapplied every few hours, or even more frequently if swimming.
The rash guard doesn't have to be the type that we all grew up with, the one surfers wore and still wear today. Now there is a whole range of stylish designs coming out which can look good at the beach and even in a luxury resort by the pool. They can be worn to the bar afterwards and still look really good.
At Cat&i, we believe in staying safe in the sun while still looking stylish and chic. Designs that can be worn not only at the beach but out and about. Check out our range at Cat&I and we would love to hear any feedback or ideas you have got.
Leave a comment