7 Ways to Choose the Perfect Womens Plus Size Rash Vest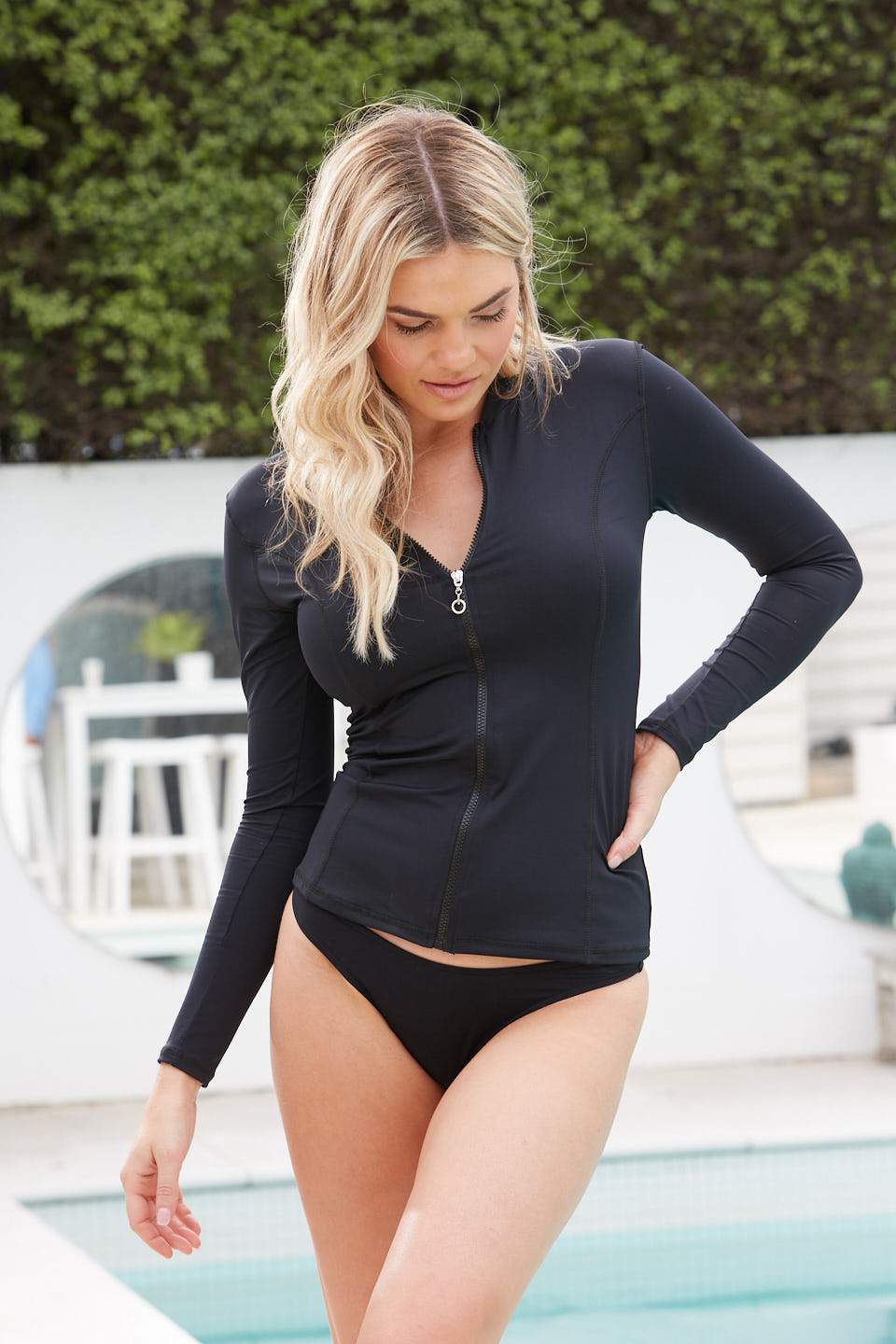 Choosing a womens rash vest plus size can be tricky especially if purchasing online as it's not something you can try on in a physical shop and then purchase. But hope is not lost as many online companies are providing some really great sizing information and also images to help you choose the right one for you. Here is a list of what you need to know when ordering a rashie to make sure you are happy and get something that is right for you.
Find a style that you like. There are so many different styles of rash guards out there and with so many options, it can become quite overwhelming. Look for something that is practical to wear, so look at things like the neckline and also how you put it on and take it off. Having a zip front is a great idea as this makes it so easy to put on, likewise with a neckline that has got something like a lace up neckline which can be left undone or done up completely.
Look for a colour that you can match in with your existing wardrobe, so you don't have to reinvest in swimwear or outdoor wear. Depending where you wear it and what you want to pair it with can influence your choice of colour and print. Having an idea of what you would potentially pair it with helps to narrow down choices. For example, if you have got solid colour swimwear or pants, why not look at a rash vest with a print to match in.
Look for a good level of UV protection. This goes without saying as you are investing in a rash vest for a reason and that is to offer good sun protection. You will want something that offers protection of around UPF 50+ as this level of protection acts as a filter to make sure that up to 98% of both UVA and UVB rays don't get through. Having a UPF protection this high does not mean that the fabric is any thicker, heavier or hot to wear. It is the treatment that is applied to the fabric to make sure that it acts as a UV filter.
Buy something that you will be comfortable in is really important especially if you are planning to be wearing it for long stretches at a time. Spending time lying in the sun, doing gardening or even just out and about – you will want something that is lightweight and very comfortable to wear. Most fabrics these days are a 4 way stretch and are so light. You will be amazed that wearing long sleeves on a hot day with a rash vest will not be too hot to wear, in fact sometimes it can be cooler as the sun is not directly on your skin.

 

 
Always look at the sizing charts as this gives great insight into the actual measurements of the garment. Most companies have chest and waist or hip measurements on their sizing charts page so always have a look and take your measurements to help you make the correct size choice.
Contact the store through email or even call to ask any questions you may have is a really great way of alleviating any concerns that you may have about the product. Most companies welcome this and are more than happy to spend time answering your questions and sending any extra information that you need in regard to sizing, colour and even design.
Make sure you can easily exchange or return the rash vest if you find that you need to change size or even return it. This adds to the peace of mind that in the event that you do make a choice that is not right for you, it can easily be sent back. If you can't find that information on the website, simply send a message and ask.
Leave a comment