Keep Kids Looking Cool This Summer!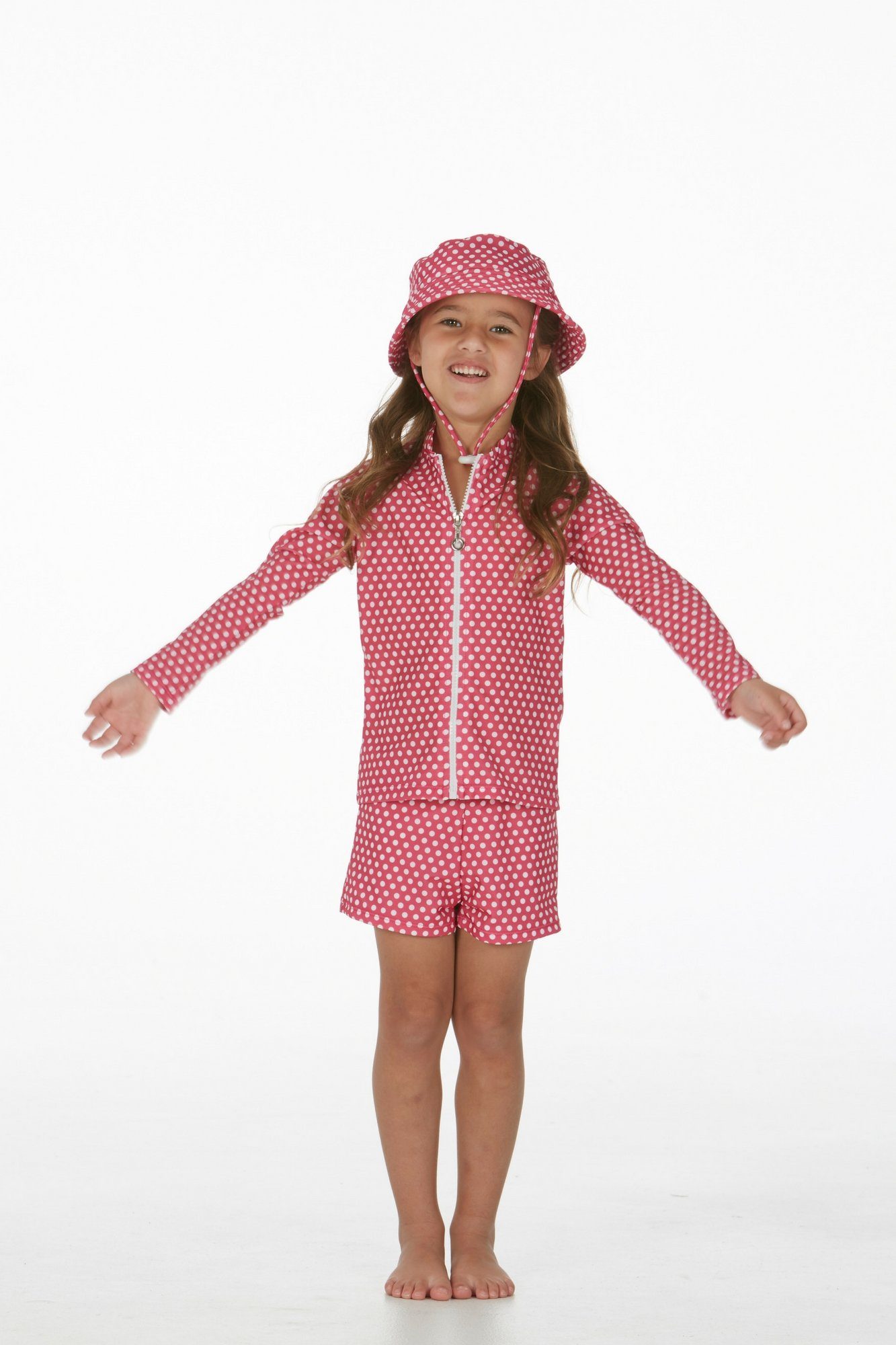 One of the most important thing about going to the beach with the family on a beautiful summers day is keeping the kids sun protected. Not only that, having sun protection which is not prohibiting them so they can still be kids and have fun between building sand castles and running in and out of the water.
We have designed some really great looking children's rash guards that look great!  
The rash guards are UPF 50+ sun protective and can block out up to 98% of the suns harmful rays. The kids not only look great but are protected too!
The sleeves are long to protect their arms and the neck line is high to protect the upper body and shoulders. Best of all they are lightweight and comfortable to wear – plus dry quickly when they have been in the water.
 As always, sunscreen is a must especially in the areas unprotected such as the face, legs etc. The higher the SPF the better and remember to reapply every 2 hours (or according to the sunscreen manufacturers instructions) if they are going in and out of the water.
Check out our range of fabulous Children's sun protection clothing at cat&I to keep your family looking great and staying safe in the sun.
Leave a comment