Make Being Sunsafe Easy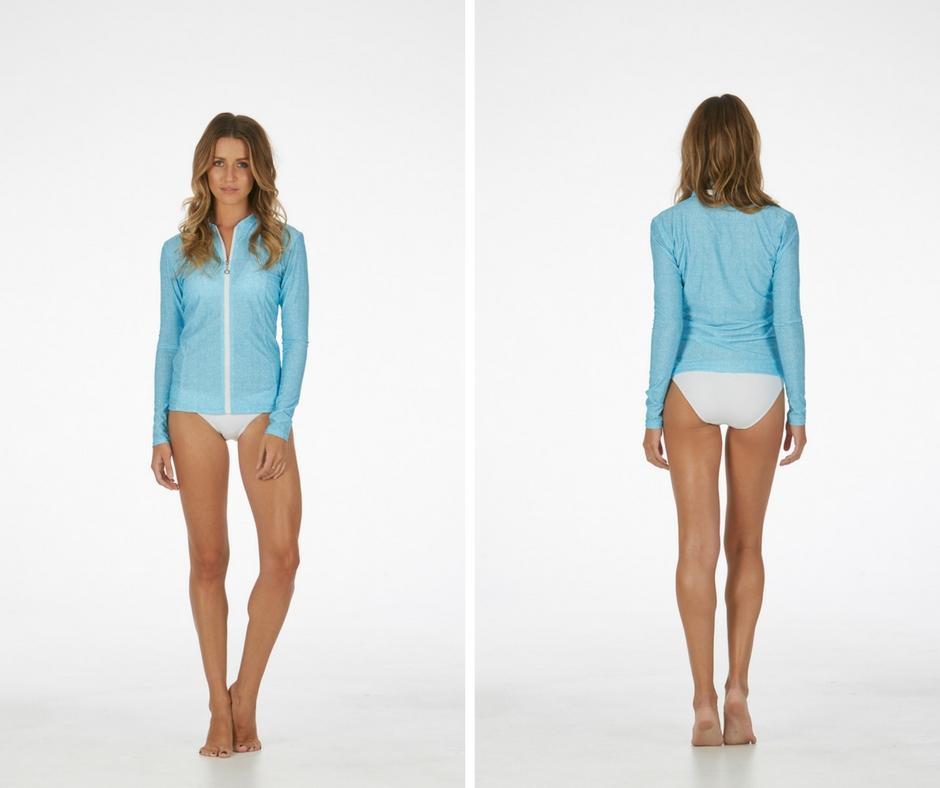 All through summer you hear the word 'sunsafe' and even though it is so important to do, it also conjures up thoughts of 'where am I going to find the time!'
In a time poor world where every minute is precious, adding another 'thing to do' can often make people decide to give it a miss. Giving sun protection a miss is never a good thing to do, especially today where the sun is so much harsher and damaging than ever before.
 The secret here is to be prepared. Whether it is just yourself or your whole family, it is about having the right tools at hand and also getting into a routine.
What is the secret to sun protection preparation?
 Firstly, having sun protection clothing or rashguards which is UPF 50+ is an easy form of sun sun protection which protects from 98% of the UVA and UVB rays. These days the humble rashie has been reinvented to look better, fit better and even easier to get into. Think zips and tie up necklines to make getting into and out of so much easier. Plus some of the new rashguard designs can be styled with everyday wear and not even look like a rashie! 
Secondly having a good sunscreen and the higher the SPF the better. You want a sunscreen that protects from both UVA and UVB rays and there is even spray on sunscreen available which makes putting on so much easier. Especially if you have little ones who are wriggling and keen to get building sand castles.
 The other key items of good sun protection are sunglasses (get a good pair), a hat to cover the face and neck and of course some have sort of shade available.
At Cat&I, we believe that sun protection is so important and have designed a range of sun protection garments that not only protect, but also look really good. Check out our range here.
Leave a comment