Mens Rashies Perfect for Water Sports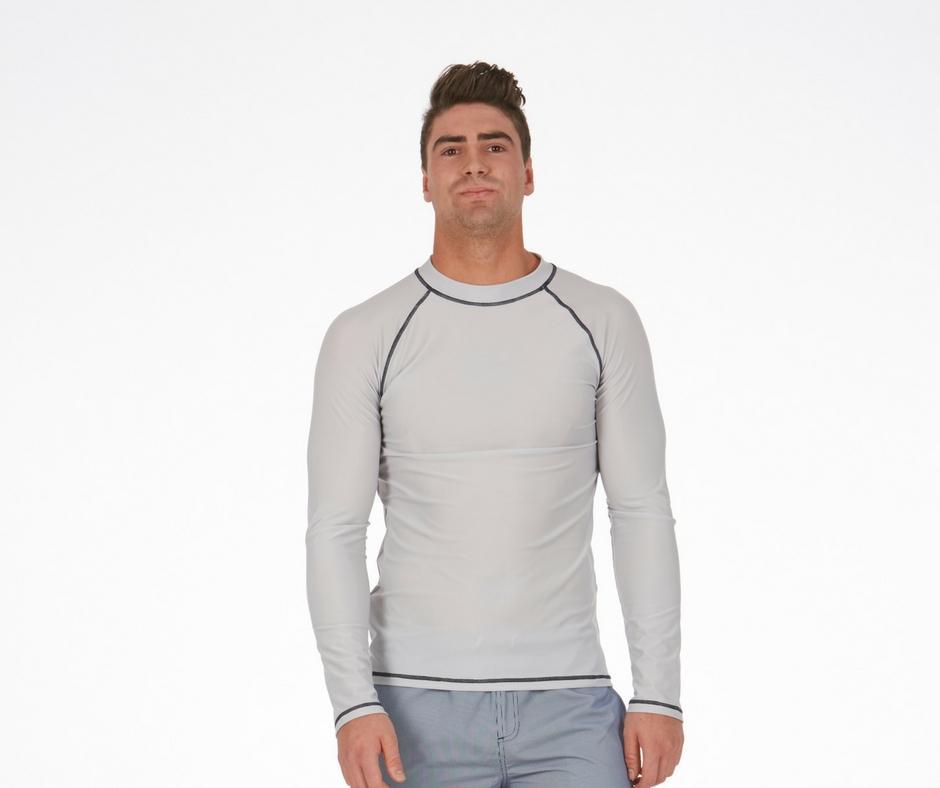 Looking for the perfect mens rashies for wearing when doing water sports? Well, here at Cat & I we just might have what you are looking for. We have designed a range which is classic yet practical. A sun protection top which features UPF 50+ sun protection, high neck and long sleeves with a snug fit, which makes it perfect for all kinds of water activities.
Mens rashies
have been around for a long time, in fact it is widely believed to be an iconic Australian invention. A lightweight top which acts as both a barrier between the surf board and the skin to prevent abrasion or rashes, and also doubles as a sun protection top. Made of usually polyester or nylon with spandex, this fitted top can be worn underneath wetsuits for extra warmth, or by itself in warmer temperatures. In summer, these rashies are commonly seen worn by surfers and also other water sports such as snorkeling, diving, kayaking, sailing … anything in the sun really.
Given the rising skin cancer rate here in Australia, it is now more important than ever to start thinking about sun protection and what you can do to protect yourself when spending time out in the sun. Especially when doing water sports as the sun not only bears down on you, but the reflection off the water makes it a double whammy! Things such as a rashies, sunscreen (a high SPF), sunglasses and a hat (if practical for the water sport) are the most common and probably easiest for sun protection.
It is becoming more popular for men to wear this purpose made sun protection top and here at Cat&I, we have designed them to be well fitted and UPF 50+. The sun protection rating of UPF 50+ means that the top will protect your skin from up to 98% of the UV rays – both UVA and UVB. The fabric is chosen to be a premium 4 ways stretch fabric which means that it holds its shape in and out of the water. Add to that quick drying in the shade, it is perfect for water sports. Lightweight and breathable, these
mens long sleeve rashie Australia
are also great for just hanging out at the beach with the family or around the pool.
Our
mens rashies Australia
range has been designed in classic yet practical colours. Our Estate Blue rashie features white contrast stitching and our Lunar Rock Grey features Navy Blue stitching which gives it a modern edge. Styled with a pair of our Cat & I mens board shorts, you can't go wrong! Featuring mesh lining, pockets which don't inflate in water and have been designed to fit. These board shorts can see you from the beach to the bar, they will look great for all activities.
Leave a comment