Packing the Perfect Beach Bag This Summer!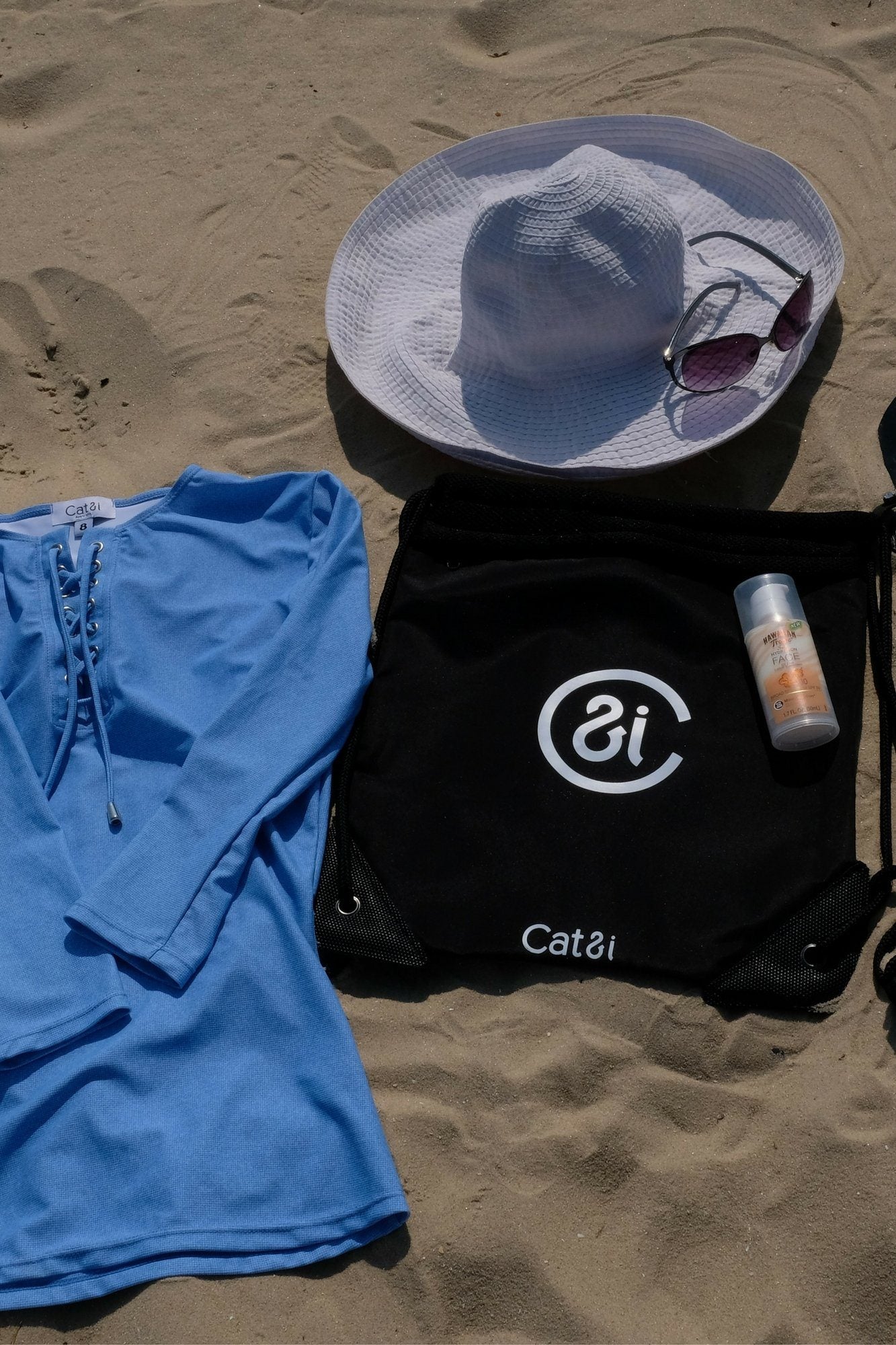 One of the most perfect way to accessorize your beach attire is with a simple classic beach bag. A bag that is big enough to hold everything you need but is small enough not to looking like you have packed the kitchen sink! A bag which has got zipped compartments to pop keys and phone into so they don't fall out is a necessity! 
Here are 8 great ideas of what you should pack for the beach to make sure you have got everything covered.
Sunscreen - SPF 15+ minimum to reapply every 2 hours (or more if swimming). Everyone needs a good sunscreen and sun protection for the beach.
Sunglasses – sunglasses are a must at the beach for both eye protection from the sun (yes, eyes can get sun damage too) and to look great! A large pair look so chic and stylish.
Hat – a hat is a fabulous accessory which can fill many purposes. Not only will it keep the sun off your face but it is also great to hide a bad hair day. Even better, a big broad brimmed hat can look so stylish.
Towel – there are so many fabulous beach towels around these days form the circular ones to the Turkish towels.
Water – an absolute must! An idea is to freeze a couple and let them slowly defrost so you will have chilled water all day!
Sun protection top – a good sun protection top will be UPF 50+, will look good and keep you protected.
Book – something to read whilst lying there relaxing. A latest fashion magazine or a bestseller book to really get stuck into.
Lip balm – good to keep your lips from drying out from the sun and the sea. Even better if it has got sunscreen in it.
And, you are ready to go and enjoy a day out on the sand! 
Check out our fabulous range of sun protection rash guards at cat&I to keep both you and your family safe this summer.
Leave a comment