Top 10 Benefits of Womens Rashies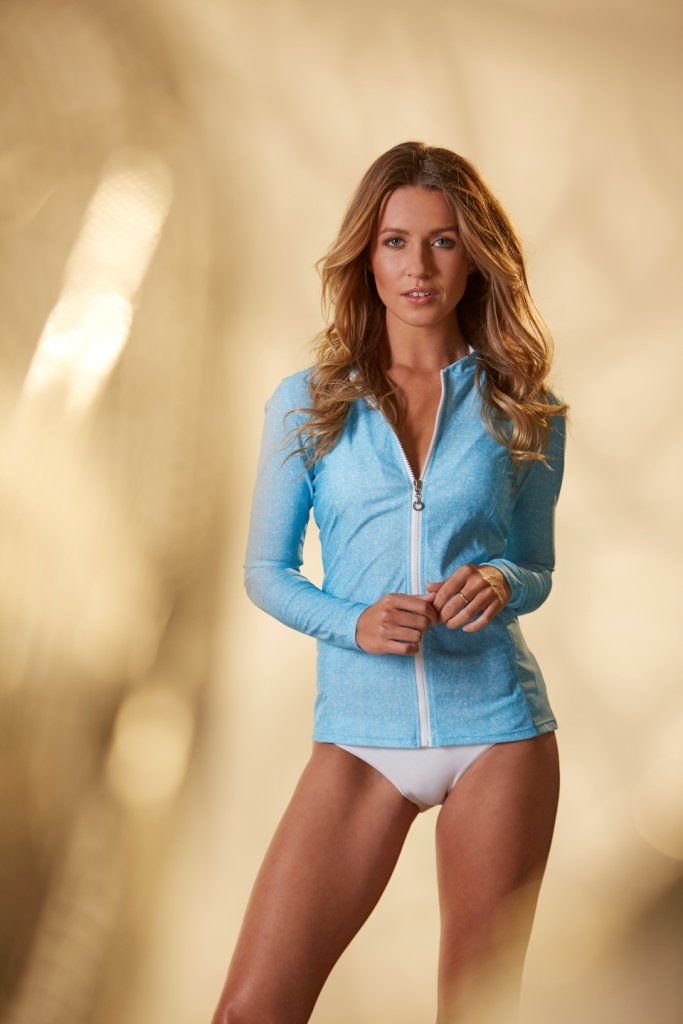 There are so many benefits to wearing
womens rashies
and we have put down the top 10 benefits of protecting yourself out there in the warmer months. These fabulous benefits include UV Sun Protection, added warmth, can be worn at the beach or pool and can provide added protection from rashes or jellyfish stings. We have listed each benefit below as these fabulous 'must have' summer accessories really do have some cool features!
UV sun protection – first and foremost this is the most important one of all. The UPF rating on the fabric will help protect against the UVA and UVB rays that can do some major damage to our skin. A rashie with a UPF rating of 50+ can block out up to 98% of the rays.


Available in short or long sleeve – womens rashies come in all sorts of designs and depending on your preference, you can get different sleeve lengths. They are available in the full long sleeve for the ultimate full arm protection or if you prefer they come in ¾ and even short sleeves.


Can be used for a wide variety of sports – these sun protection tops are not just for sun protection on the beach but they can be used for a wide variety of sports including water sports. Kayaking, surfing or sailing are just a few of the many sports that they can be worn for. As they are quick drying, it makes them perfect for all kinds of water activities.


Can add warmth when doing water activities – although the fabric is lightweight and extremely comfortable to wear, they can also add a bit of warmth. Whether it is as protection against a cool wind on the beach, or for warmth whilst snorkeling or even under a wetsuit when surfing.


Can be worn at the beach – these gorgeous womens rashies can be worn at the beach which is one of the most perfect places to wear them. As shade can be hard to find at the beach unless you have got a shade tent or an umbrella, they can be fabulous to put on and know that your shoulders, neck, chest and back are protected.


Can be worn in the swimming pool – most of the fabrics these days have got a level of chlorine resistance which means that they can be worn in the swimming pool. Perfect for the resort pool.


Fashion item – there are some fabulous womens rashies Australia designs which are more fashionable than the rash guards of the past. Some tops can even pass as active wear or can be styled with resort wear for a glamorous beach babe look.


Protect from abrasion rashes – if you are into surfing or boarding, they can be priceless art protecting you from getting those abrasive chest rashes. Originally what they were designed for and are still the best protection to wear for it.


Can help protect from jellyfish stings – if you wear these swimming out on the beach, they can also add a bit of protection against jellyfish stings. We all know how those pesky blue bottle jellyfish can sneak up and give a nasty sting!


Come in a range of designs and colours – womens rashies online come in a huge variety of styles, colours and prints. Finding one that matches your favourite swimwear and will suit what you are looking for is easy now that there is such a large range of variety out there.
Finally, once you have purchased one of the summers 'must have' best accessory, styling it is easy. Simply pair with your favourite swimwear, a large wide-brimmed chic hat, oversized sunglasses and towel. You will be a glamorous beach babe in no time!
Leave a comment