Perfect Places To Wear Cat&i Sun Protection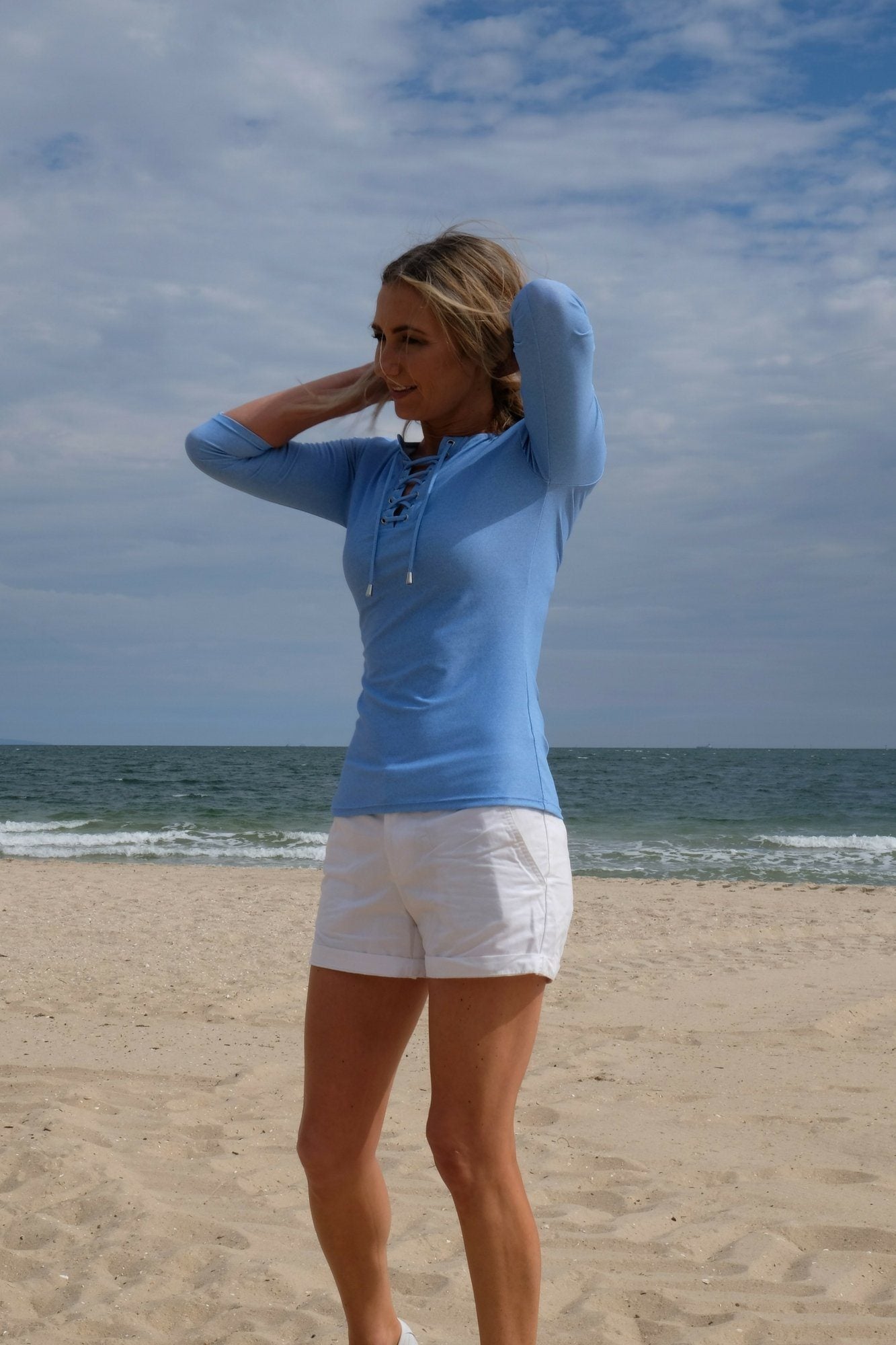 When you think of wearing a rashie, the most common place that comes to mind is the beach. The beach has been the birth place of the iconic rashie as this was primarily worn by surfers for protection from their boards and the sun.
However, as this humble rashie has gone through a transformation or face lift it is now a much more stylish item of clothing. Add to that the fact that the sun is so much more harsher and damaging than even 10 years ago, the rashie is an item of clothing that can be and should be worn whenever you are sitting somewhere in the sun.
Aside from the beach, there are so many other places you can wear this rashie and half the time it doesn't even look like a rashie! Here is a list of our favourite places to wear sun protection and look good.
Resorts are a fabulous place to rock out your stylish rashie. Beside the pool, in the pool, sitting at the bar at the pool…. You get the picture. Even at resorts you still need to be sun smart but pick a chic and stylish rashie to style with your favourite swimwear and you will look great. Add a pair of earring and some sandals to dress it up for late afternoon cocktails!
Sailing and boating are perfect places to wear a rashie as the sun reflection from the water and the sun bearing down can really cause some bad sunburns. Whether you are fishing, sailing or just cruising around a - rashie is perfect for sun protection.
Surfing and other water sports are times when you are out in the exposed elements especially the sun. It really is good practice to wear sun protection womens rashies when out for periods of time to help protect against the suns harsh rays.
Daytime BBQ's, parties and generally just being out and about are other times to consider wearing sun protection. As mentioned before, the rashie these days doesn't look like a rashie from years ago. Some rashies are so stylish they can actually pass as a piece of clothing that can be dressed up or down and best of all offer UPF 50+ sun protection.
 At Cat&I, this has been our philosophy. To create designs of rashies that can span across all these diverse areas of life and provide UPF 50+ sun protection. From the beach to the cocktail bar by the pool – we have got you covered.
Please feel free to leave any comments or questions below and if you would like to browse our collection, please click here.
Leave a comment