What to Look for in a Boys Rashie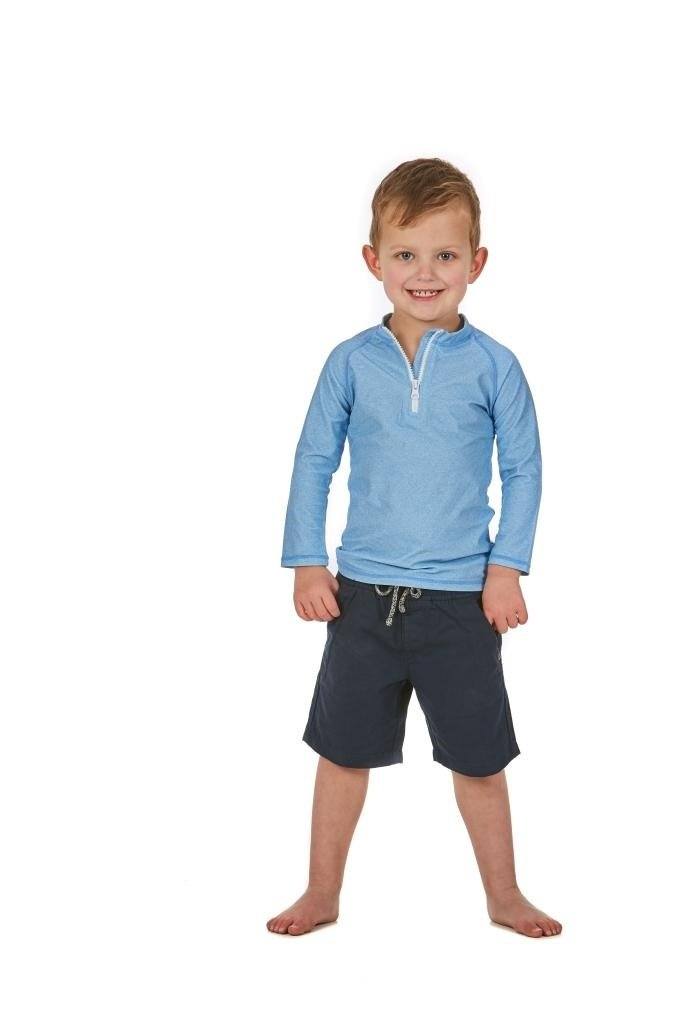 Looking to purchase a
boys rashie
but not sure what to actually look for? Well, we have got you covered as we go through the main features as to what to look for to ensure your young one is sun protected and ultimately sun safe.
The first thing you want to look out for the UPF rating of the sun protection top. This will give you an idea of how effective it will be at protecting their fragile and delicate skin form the sun's harmful rays. UPF stands for Ultraviolet protection Factor and is an indication of how much of the UVA and UVB rays it will protect from. For example a UPF rating of 25 – 39 will block out between 96% and 97.4% of the radiation. However, a UPF 50 rating will block out between 97.5% and 98% of the radiation. Our recommendation is to go for the highest UPF rating you can to give the added protection.
The next thing to look out for is coverage, does the
boys rashie
cover most of their upper body? What you want to cover is the chest, back, shoulders and arms. So, going for something with a high neck line which will protect the chest area and then long sleeves so that the whole arm is protected.
The fabric you choose can also be important as you want it to be comfortable for all day wear. Look out for a premium 4 way stretch fabric which is lightweight as this will ensure that the top is comfortable to be worn all day and he will be happy to keep it on. The 4 way stretch is also important as it will hug his body nicely, but then when wet the sun protection top will not lose its shape at all. The fabric should also be quick drying which is important especially if he is playing in and out of the water all day.
The design can also be important as we all know how impatient little ones are at wanting to go and play in the sand as soon as you get to the beach! Getting them to stand still while applying sun screen and also putting a rashie on be trying for all. A sun protection top with some kind of top zipper can make life so much easier for all. Easier to put on and easier to take off, especially when it is wet. The top zip can then be worn either open for a bit of air or closed for full sun protection.
So, what to look out for when buying a sun protection top? The most important things to consider are the sun protection rating, the fabric, the design and of course the coverage that it provides.
Leave a comment