What to Look for in a Girls Rashie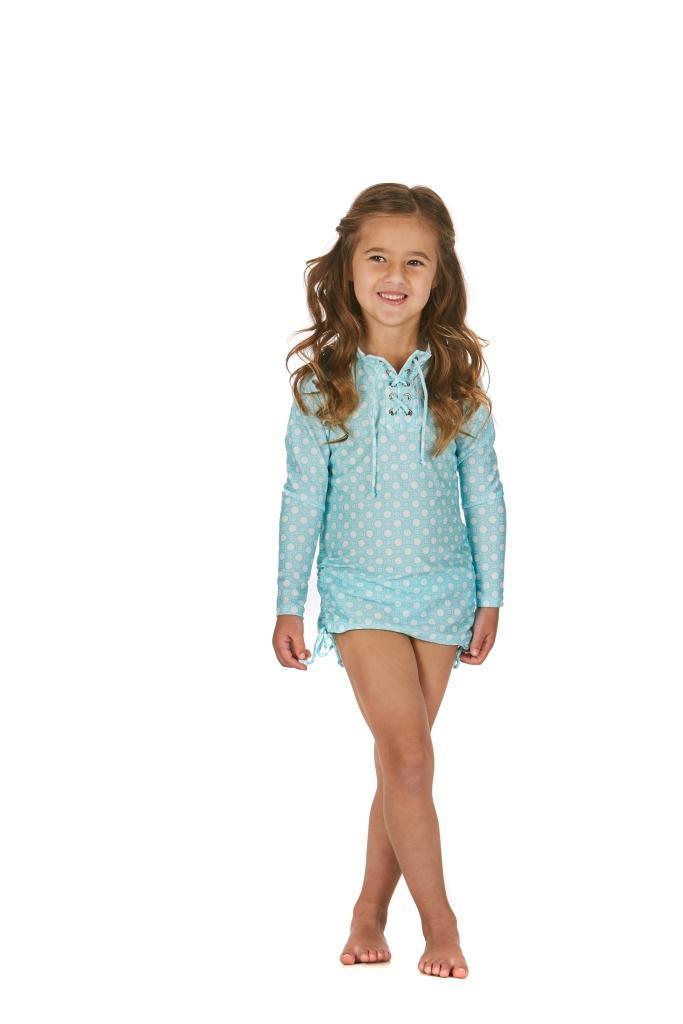 Hunting around for a
girls rashie
can be a bit daunting, especially if this is something that is new to you or if you are wanting to find out more information to make a better and more informed choice. There are so many choices out there, different designs and different UPF ratings of sun protection.
First of all, these most important thing is the UPF rating as this is what will protect your child from the harsh UVA and UVB rays. You want to look for a high UPF rating as the higher, the better. UPF is for clothing what SPF is to sunscreen so a UPF rating of 50+ will protect from up to 98% of both the UVA and UVB rays. This is also important especially down at the beach as both sand and the waves can reflect a portion of the UV rays back up. This means that not only is your child exposed to the UV rays coming directly from the ski, but also getting the reflected UV rays back from the sand or surf.
This means that design is also really important as you will want to make sure that the whole torso is covered completely. A design which has got a high neckline when completely closed is a great choice to make as this will ensure that the chest area is covered. The sleeve length is also important as you will also want to make sure that the whole arm is completely covered. Look for a girl's long sleeve rash vest which will provide good coverage of the whole upper body including shoulders, chest, and arms. A full length zip is also a great idea for ease of putting on or taking off. Similarly, a neckline such as a lace up style is also great for helping to out on and take off, plus you can tie it completely closed when out in the sun.
Complement the exposed skin by covering them in a high SPF sun cream and also look for a wide brim hat to help shade the face. You want to protect your child as much as you can during these younger years as their skin is just so delicate. The Cancer Council has stated that sunburns in younger years can significantly increase their chances of a skin cancer in later years. So, protecting them now is just so important. They are even stating that 1 in 3 Australians will develop a skin cancer by the time they are 70 which makes Australia one of the highest in risk of skin cancers in the world. Teaching them the way to protect themselves from the sun now is paramount to their education of being sun smart and this will help them when they are older and instill good practice and techniques.
Leave a comment