Womens Rash Guard With A Difference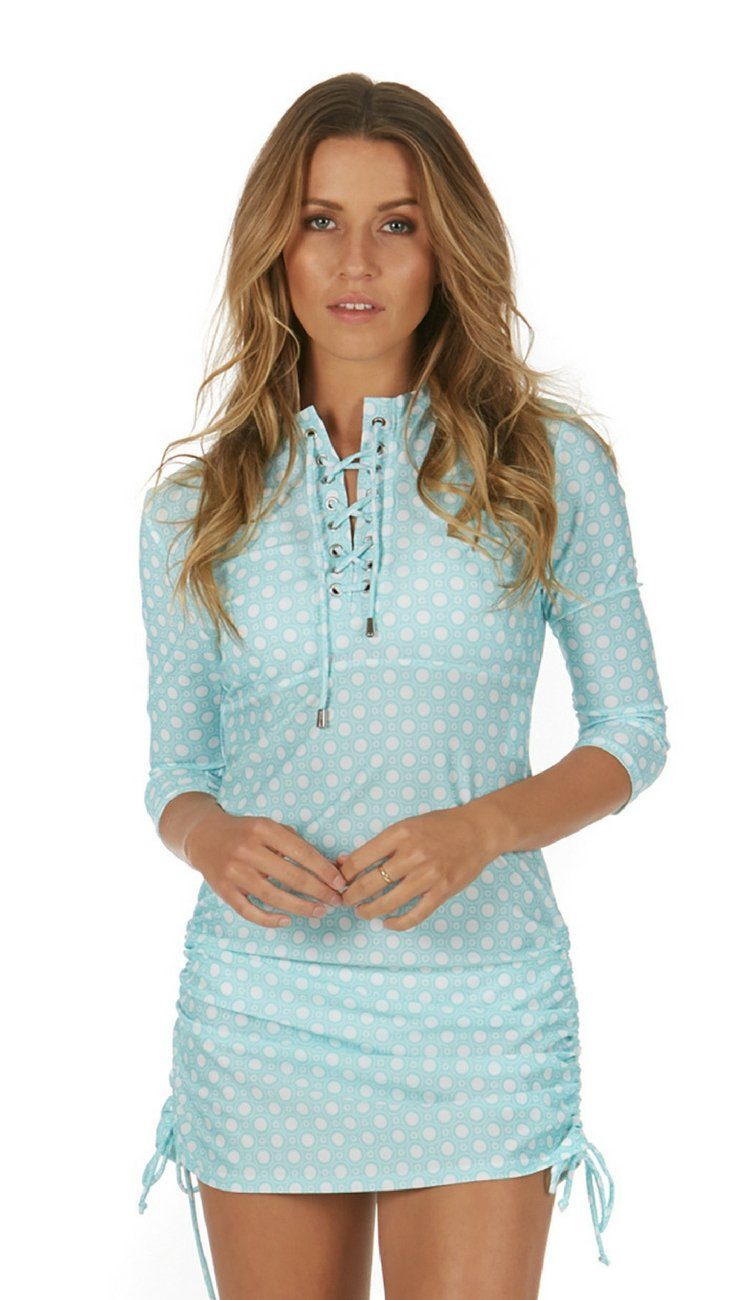 Have you been searching for that womens rashie that not only looks great but also can hide those days when you are feeling bloated or just not entirely comfortable whipping it all off to lie on the sand in your bikini? You aren't alone as that is me!
At Cat&i (me being Cat), we wanted to design something which was the ultimate cover-up from both the sun protection and the cover-up point of view, which looked great as well as totally wearable.
Hence, the convertible womens rashie was conceived. Lightweight and comfortable. I have worn this on 40 degree days whilst out on the beach (probably not the best idea I ever had -  think near an air-conditioner would have been better!) but it was not hot or constricting. Wear it with the sides up as a swim top or let them down for that extra coverage.
Leave a comment