Womens Rashies Must Have Holiday Accessory!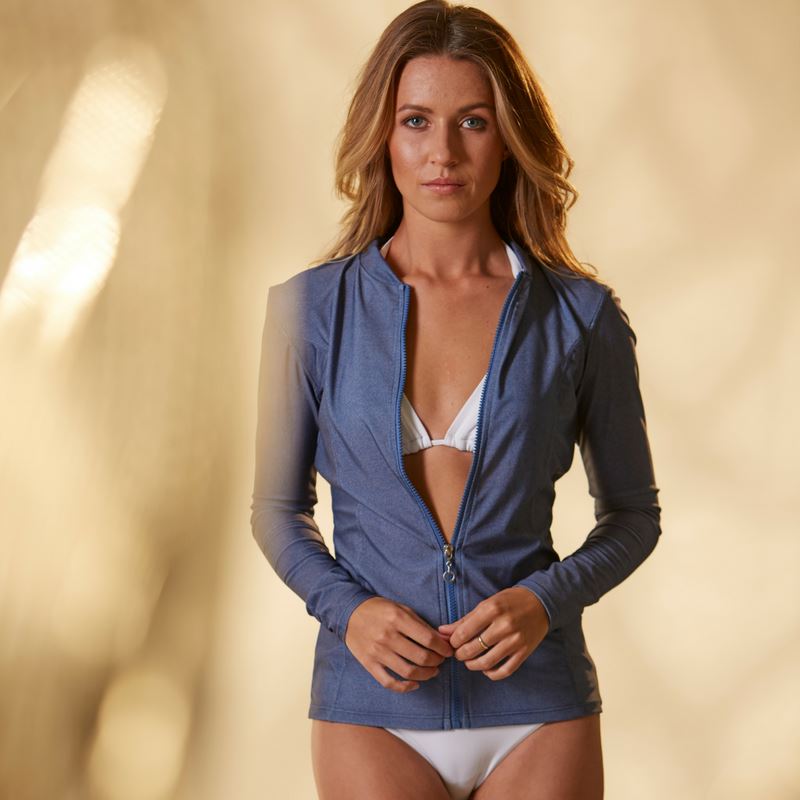 Packing to go away for a holiday somewhere in the sun? The need to escape these wintery cold and rainy days to find a nice resort with a beach, pool, cocktail bar…. Sounds bliss! If this is on your agenda, then take a few minutes to read why
womens rashies
are the must have holiday accessory to go into your suitcase.
It is a known fact that the sun is getting stronger and the UV rays are becoming more damaging. Just because we go on vacation for a week or two does not mean that we are immune to the UV radiation. In fact, the closer to the equator you go, the more intense the UVA and UVB rays. And this is usually where we end up heading to mid-winter - Asia or the Pacific Islands….
There are so many choices available, so which one would you choose? A long sleeve rashie womens is a great choice as the long sleeves will give you ultimate protection. Especially during the hours of 10am and 4pm when the sun is at its strongest. You will also need a neckline which is high and can be closed up if need be. A
womens rashie with zip
 is perfect for this as it makes it easy to get on and off plus can be zipped right up for when you need it to be.
Look for a womens long sleeve rashie which has got a UPF rating of 50+ as this means that the garment will protect you from up to 98% of the UVA and UVB rays. Made from either Nylon or Polyester mixed with spandex, they are really comfortable to wear. Not only are they lightweight, but they are also not hot to wear which is great when you are in a really hot climate. Made from a premium 4 way stretch fabric, they also keep their shape when wet and dry really quickly. Best of all they fold up into almost nothing, so no excuse not to find room for it!
Womens swim rashies also add a bit of warmth if you are snorkeling, so if water sports is on your holiday agenda – you definitely need a rashie. They day the water can reflect quite a bit of the suns radiation back which means that it is more intense when out on a boat or surfboard.
Choose a colour which you can easily style with your favourite swimwear for around the pool or at the beach. And then also look at ways you can style it with a pair of loose cotton flowing pants for a late afternoon cocktail when sitting at an outside bar. A pair of sandals and lip gloss finish the look beautifully.
Leave a comment