Mens Rashies For Ultimate Sun Protection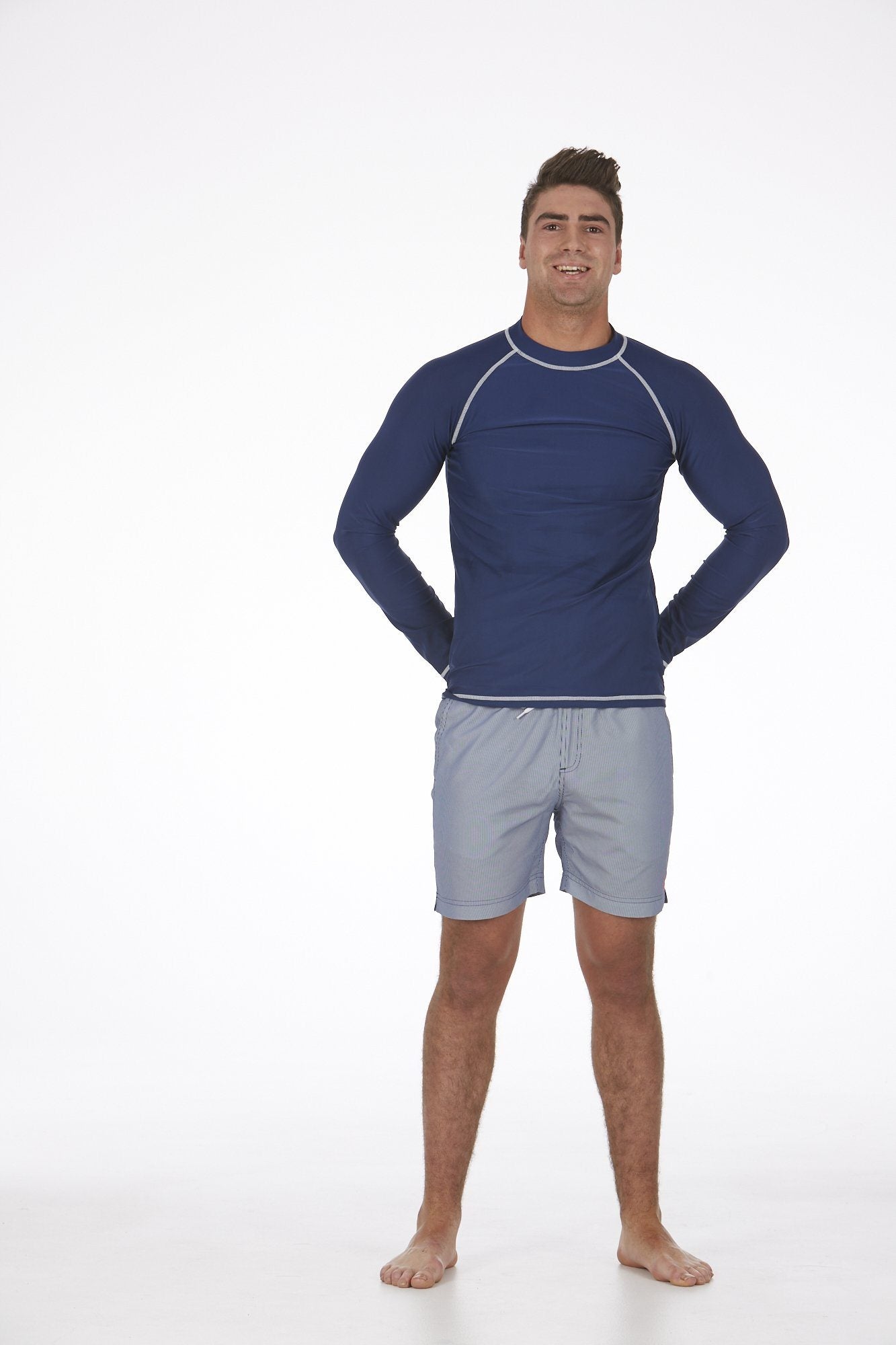 Did you know that that the Cancer Council is estimating that 1 in 3 Australians will have some sort of skin cancer by the time they are 70? That is how harsh our sun is. Taking the time to protect yourself from the UV radiation is so important and great news, there are some really easy ways to do this. One of these is to wear
mens rashies
. A rashie or rash guard is a purpose made garment specifically for sun protection and is becoming more and more popular on our beaches.
Wearing a sun protection top is probably one of the easiest ways to cover up this summer. Slipping on one of these lightweight garments will protect you from both the UVA and the UVB radiation. A garment with a UPF rating of 50+ will protect you from up to 98% of these rays. You will find that the fabric is usually made from a polyester or nylon with spandex which means that it is comfortable and should provide a nice fit.
The tops are also perfectly suited for water sports as not only sun protection but can also can add a bit of warmth if you elect not to wear a wetsuit. Did you realise that water can actually reflect back UV radiation? Apparently, surf waves can reflect back up to 25% of the radiation hitting it which means you are getting it from all angles. To fully protect yourself, also consider a high SPF sunscreen, hat and sunglasses to cover all the unprotected parts. Add to that a humble rash guard and you will have really good protection for your back, shoulders, chest and arms.
When looking at
mens rashies Australia
, look for something that has got a high neckline and long sleeves to provide ultimate coverage. The more you cover up the better. And these tops can actually look really great on, providing a nice fit with contrast stitching for interest.
So whatever your water sport of choice is, a good mens long sleeve rashie Australia will be perfect for. Snorkeling, surfing, kayaking, paddleboarding or sailing just to mention a few sports. They are so comfortable to wear as they are so lightweight and stretchy. Plus, even on a really hot day, they actually are not hot to wear.
If you search for
mens

 

long sleeve rashie Australia
, you will find a huge range of colours and styles as these iconic tops are becoming more and more the norm. At Cat&I, we have designed our mens range with style and fashion in mind. Keeping the sun protection top simple yet with classic colours that will match mostly any swimwear that you pair it with.
Leave a comment